Student Services – Student Registration

If you or someone you care for has a behavioral health crisis or is in a situation likely to turn into a behavioral health crisis situation, call: Georgia Crisis Line 1-800-715-4225
NHMS Counseling Program
The goals of the North Hall Middle School counseling program align with the American School Counselor Association (ASCA) national model for school counseling. Counselors provide a comprehensive program for all students which focuses on three areas of development: academic, career and personal/social. Student needs are addressed through classroom guidance, small group counseling, individual counseling, and parent-teacher consultation.
We believe the following:
• That the counseling program includes all students regardless of their individual differences.
• That all students can learn and become successful contributors to society.
• That all students deserve the opportunity to learn in a mutually respectful environment.
• That family is the primary influence in a student's life.
• That student success is enhanced when the professional school counseling program is integrated into the school curriculum.
Our mission is to create a comprehensive school counseling program that will include:
• Individual and group counseling.
• Consultation.
• Coordination.
• Collaboration.
• Use of data to create developmentally appropriate programs to enhance the academic environment.
• School, family, and community partnerships that build effective environments that reduce barriers to learning.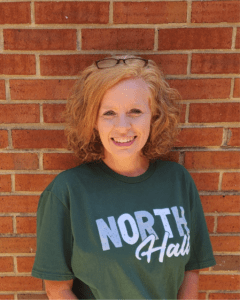 Tina Stover
Counseling Secretary
North Hall Middle School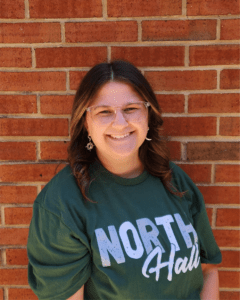 Lexxi Summer
Counselor
North Hall Middle School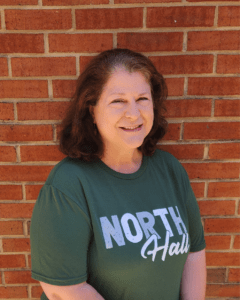 Lori Stone
Counselor
North Hall Middle School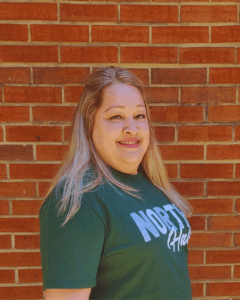 Irene Nieto
Parent Liaison
North Hall Middle School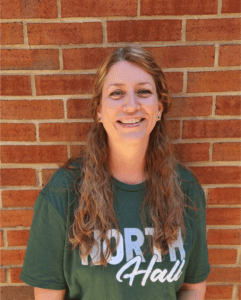 Jessamy Vining
School Social Worker
North Hall Middle School
6th – Let's Talk Healthy Communication
7th Grade – Let's Talk HR 2017
8th Grade – Let's Talk Keeping It Safe