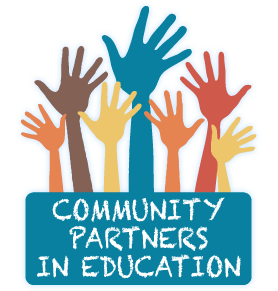 PARTNERS IN EDUCATION

Click Here To Download The Partners In Education Handbook
Interested in influencing students, the future leaders of our community? Rewards can be both immediate and long-term because at North Hall Middle School we believe that an effective Partners in Education program provides a strong foundation for personal and professional success.
This school year promises to be an exciting time as we embark on a new learning adventure with students and teachers. We would like to invite you to be more involved with us as we promote successful collaboration and positive leadership experiences for our school family.
We realize that each partnership is unique in its relationship with our school. By enhancing the strengths of each involved, the school and individual partner will choose which level of involvement is a win-win for all: volunteering, in-kind contribution or financial assistance. Whether you are a small business or a major corporation, NHMS needs you!
For more information about becoming a business partner, please contact Kristin Finley, Principal @ 770-983-9749 or by email at kristin.finley@hallco.org.